Teeth Whitening

Brighter, whiter teeth is the most common cosmetic request we get at Dr. Schwan's West Chester office. As we age, our teeth naturally lose some of their luster. Additional factors like how we care for our teeth, the things we eat and drink, tobacco use, and even medications can all contribute to dull or yellow teeth. The good news though, is that safe and effective treatments can help you achieve a whiter, brighter smile. In fact, tooth whitening is one of the more cost effective ways to improve one's appearance.
At-home teeth whitening kits are a convenient and cost-effective way to achieve a brightened smile in the privacy and comfort of your own home. We offer two types of professional dental-grade teeth whitening treatments. Both offer the convenience and comfort of doing it on your own time, so you can fit treatments into your schedule in the comfort of your own home.
Professional Teeth Whitening in the Comfort of Your Home
Many people find satisfying results with our carefully selected stock kits. These come with everything you need for at-home whitening, including soft plastic trays to fit over your teeth, and a professional-strength tooth bleaching solution. More effective than consumer-grade "over the counter" product, these are a good starting point for people who new to tooth whitening.
For those who want a more enhanced whitening process, we offer a customized professional teeth-whitening solution. Dr Schwan takes impressions of your top and bottom teeth that are used to create custom-fitting bleaching trays that stay in the mouth comfortably. Since the tray is made to fit your teeth perfectly, the whitening solution can get into all the nooks and crannies of your teeth, achieving a more consistently bright smile. During your pre-treatment examination, Dr Schwan evaluates the cause of the discoloration to make sure you get the most effective bleaching solution for your individual needs.
Regardless of which kit you choose, you will be provided with everything you need in a convenient package. Dr Schwan will explain everything you need to know, including detailed instructions so can being your treatment with confidence.
Get a Brighter Smile Before Your Eyes
For visible results, treatments should be repeated according to your dentist's instructions. Depending upon the cause and severity of discoloration, it often takes a few applications before you start to see a difference. Being able to decide when and where you do your treatments is not only convenient- it can save you hundreds of dollars in dental visits.
Teeth whitening is often part of a larger customized Smile Makeover program. Dr Schwan takes into account color-matching of any current or planned cosmetic restorations. Before you know it, you'll want to show your loved ones your new, brighter, whiter smile.
Professional At-Home Teeth Whitening in Chester County, PA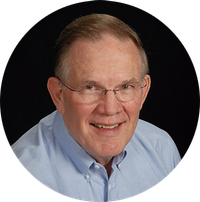 To learn more about whitening your teeth and how professional teeth whitening kits can help improve your appearance, contact us for your consultation today. Whether you are looking for a simple tooth whitening solution or are interested in a full cosmetic smile makeover, Dr. Schwan will work with you to achieve the cosmetic results you want.
We are Located in West Chester Pennsylvania, across from Chester County Hospital. Dr. Schwan welcomes all patients from the greater Chester County area.