We love to share our knowledge, and want you to have all the information you need to make educated decisions about your dental care. Below are some of the more common questions people ask us. If you are wondering about something that isn't addressed below, give us a call or use the contact form on this site. Our team is here to help!
Dental Treatments
Do you use implants?
Yes. Implant dentistry is a very demanding and complex service. We do not pretend to be an "implant center" because all patients would benefit most from a collective team effort. By coordinating the surgical phase of implants with our periodontists or oral surgeons, Dr. Schwan uses his expertise in reconstruction of the dentition with the use of implants placed by the surgeons on our team.
Do you use silver filling material?
No. Dr. Schwan has not used silver/mercury amalgam filling materials since 1981. Tooth colored filling materials that are now available that provide a superior result than metallic fillings can no longer provide.
Why does a root canal treated tooth need a crown?
Once a tooth has had a root canal, it is no longer vital, which means it does not "feel" like it used to. You cannot tell that it is being overloaded with something hard which makes it more susceptible to breakage. We will normally recommend a crown to cover and protect a weakened or root canal treated tooth.
First Visit
Are you accepting new patients?
Yes! We enjoy seeing patients of all ages. Satisfied patients are our best source of new clients. Referring other family and friends is the highest compliment you can give us and we feel confident, after just one visit, you'll want to spread the news that our practice is the place to be for quality dental care.
Can I fill out new patient forms ahead of time?
Sure – what a great idea! Just click here and print these forms to be filled out before you come in or call for forms to be sent by mail.
Do I need to make an appointment or can I just walk in?
We see our patients by appointment only. Luckily, making an appointment is easy. If you are a first time guest, its best to call us at (610) 431-0700. But if you have been to us before, you can use our handy appointment scheduler to setup an appointment with us.
Do you provide sedation for dental phobics?
Our most appreciative patients are those who we've guided through the process of achieving comfortable dental health with very careful introduction into the miracles that modern dentistry can provide with little or no pain. The process can sometimes be made easier with the use of Nitrous Analgesia. Quite often, the patient who required nitrous sedation for their initial visit becomes relaxed enough to make succeeding visits without it.
Other Stuff
Can I get my teeth cleaned without the dentist examining me?
Generally, no. Dr. Schwan examines each and every patient seen by him directly or the oral hygienist. His exam includes any history of symptoms or changes, an oral exam of teeth, restorations, gums and soft tissue exam of the mouth, head and neck. This is considered a standard of care by this office and complies with the state board of dental examiner's requirements for continued licensing of a dental practice.
What about snoring or sleep apnea? Can anything be done?
We often work closely with the local sleep centers to provide an oral appliance for moderate sleep apnea or snoring.
Payment & Financial
Do you take my Insurance?
We accept and participate with many dental insurance plans that allow you to choose a dentist. We always provide our patients with the best dental solution for their particular situation and options on how to achieve a level of independent and easily maintained dental health. Our staff is well experienced in helping you utilize your insurance benefits. Just give us a call and we'll be happy to answer any questions you may have.
How Much Will It Cost Me?
Even with insurance, there will always be a portion that you will be responsible for. We will give you an estimate before each visit based on the information you provide.
What If I Don't Have Insurance?
No problem! In these difficult economic times, dental insurance is being dropped by many employers and retirees. Therefore we have developed the "SmileSaver" dental plan for this office. For more information just give us a call or go to www.smilesaver.info. We also provide CareCredit which allows for financing your dental care with little or no interest.
Will I Be Charged If I Cancel My Appointment?
Usually not, yet it depends on the circumstances. All appointments are considered confirmed when scheduled and you are responsible for keeping it. As a courtesy we will call or send reminders. We require at least a 24 hour notice of cancellation and prefer 48 hours. We charge a fee for more than one no show for an appointed time.
To Answer More Questions, Call Us Today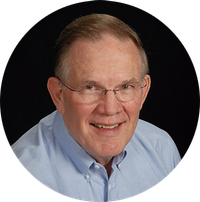 If you have would like to learn more about being a patient of Dr. Schwan, or have questions about dental treatments in the West Chester area, please contact or call us at (610) 431-0700. Our friendly staff is here to answer your questions.
We are Located in West Chester Pennsylvania, across from Chester County Hospital. Dr. Schwan always welcomes patients from the greater Chester County area.