Having an exceptional healthy smile can help you look and feel better, but it is also the cornerstone of physical health. A radiant smile can also increase your sense of well-being and self-confidence. If you smile is not the smile that you want it to be, then Dr. Schwan can help you achieve a smile that you can be confident about!
There are many types of cosmetic dentistry procedures that can dramatically improve your smiles appearance. Sometimes you might only need a single tooth whitening treatment to get the results you want. Some patients though, may have a variety of cosmetic dental problems that need to be corrected.
Dr. Schwan and his West Chester Dental team offer a treatment plan known as a "Smile Makeover" or "Smile Design" that can help you improve all aspects of your smile – from health to overall appearance.
What is a Smile Makeover Treatment?
A Smile Makeover is simply a personalized treatment plan consisting of multiple cosmetic dental procedures. Each Smile Makeover is custom tailored to your individual needs and is often spaced out over multiple appointments. The goal of a Smile Makeover is to improve your smile by taking into consideration all aspects of your unique dental health situation.
Some of the procedures included in a Smile Makeover include:
Should I Get A Smile Makeover?
You may simply want a smile upgrade or you may feel uncomfortable about sharing your smile due to some cosmetic problems you have with your teeth. Or you have difficulty eating because trouble have with your teeth. Gummy smiles. Cracked, broken or chipped teeth. Discolored teeth. Any and all of these issues may make a Smile Makeover right for you.
Any of these issues can dramatically affect your confidence — a Smile Makeover with Dr. Schwan at his West Chester Dental office can help you transform your smile, and along with it your confidence!
How Does A Smile Makeover Work?
A smile makeover starts with a regular cleaning, a dental exam and then a comprehensive consultation with Dr. Schwan who will assess your oral health and evaluate the look of your smile. Dr. Schwan will then discuss with you any problem areas while helping you define an individual treatment plan. You treatment plan can vary and is designed to fit in with your needs, budget and busy schedule.
A complete smile makeover involves many different areas of dentistry. Dr. Schwan's office offers a wide variety of choices for financing your dental care, which may help you spread out your payments over a period of time.
Smile Makeovers In West Chester PA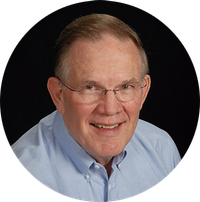 If you are in the West Chester area and have any questions or want to learn more about whether a Complete Smile Makeover is right for you simply call us at (610) 431-0700 or contact the office of Dr. Schwan today to discuss what options are best for you and your smile.
Dr. Schwan's practice serves greater Chester County patients in the West Chester, Exton, Downingtown and surrounding areas.