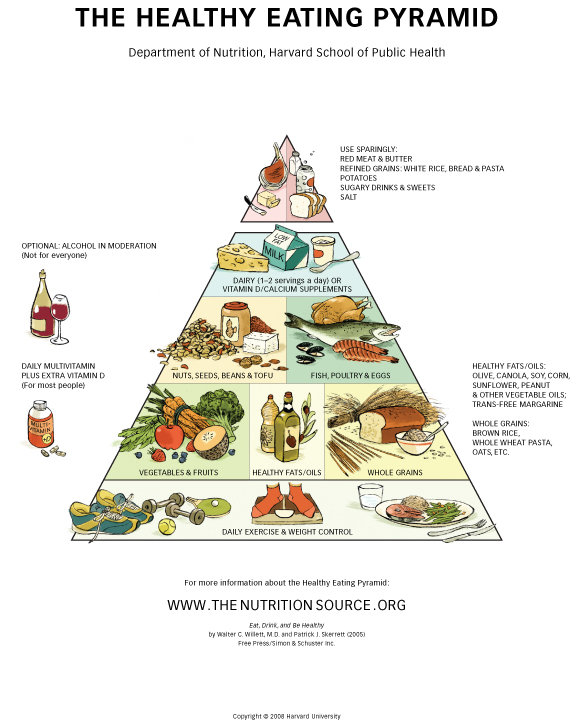 The best diet plan is simple and straight forward.  A great set of diet guidelines is now available from "The Department of Nutrition at the Harvard School of Public Health.  Go to their link listed on the right.
This website contains information regarding the food pyramid, fats and cholesterol, carbohydrates, protein, fiber, fruits and vegetables, and vitamins, as well as other nutrition information.
This information came to me via the "Health Professionals Follow-Up Study Newsletter" since I have been involved with this study as long as I have practiced dentistry here in West Chester, PA.