Excellent work in a very comfortable atmosphere. He discusses what he is going to do, and works with you to make you feel part of the process. Very contemporary technically while being kind of old-fashioned in patient communication."
-Anonymous Patient Review
Advanced Dental Technology guided by Old-Fashioned Patient Care.
It's easy to notice the high-tech and cutting edge equipment in our West Chester dentist office. But great results don't just come from fancy gadgets. Our office is driven by a holistic philosophy that combines compassionate care, skill and knowledgeable with the best tools for the job.
Patient comfort and excellent treatment are the motivation behind everything we do. Keeping up with the latest technologies and methods while focusing on patient comfort are key to providing unsurpassed dental care and results.
We prioritize your health and comfort with the following technologies:
Cerec 3 for Same-day Crowns, Onlays and Inlays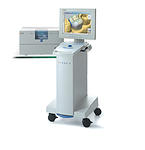 Cerec's CAD/CAM Chairside solution lets us treat, create and apply your custom ceramic restoration in a single appointment. Achieve fast, safe, and long-lasting crowns and cosmetic fillings, with convenience of a single-visit.
GALILEOS Comfort Plus Cone-beam X-Ray

This new 3-D X-ray technology creates a complete image of the entire jaw area in seconds, using a very low radiation dose. Unlike conventional 2-D x-rays, GALILEOS scans from multiple angles for fast, accurate diagnosis and treatment-planning. These hyper-clear images are shown on a computer monitor, so you can "follow along" while Dr. Schwan explains the images.
OnSet Pain Free Injections
Painless Injections take the anxiety and discomfort out of oral shots. The painful sting of lidocaine injections is actually caused by its acidic ph. Onset chair-side system allows the dental team to buffer the local anesthetic to matching the natural ph of soft tissue. The result is a fast-acting anesthetic and sting-free injection.
The Wand – Single Tooth Anesthesia System®

The STA Wand is a computer controlled local anesthesia system that allows us to numb a very specific area of the mouth for treatment. The slow and steady injection numbs as it is applied, so you will hardly feel the "injection". The Wand actually looks more like a pen rather than a syringe, relieving anxiety in those with a needle phobia.
Laser Dentistry
Soft-tissue lasers are used for a variety of common (and not so common) procedures, safely and effectively. Our Diode Laser uses concentrated white light to seal wounds while it cuts, making treatments like cosmetic gum contouring less painful and faster healing.
VELscope Oral Cancer Screening System

Catching any type of cancer in its early stages is extremely important. The VELscope technology is able to identify tissue abnormalities below the surface, before they grow and become visible to the naked eye.
Digital X-Rays
Digital radiography uses electronic sensors for clear and detailed imaging of your mouth. Fast and comfortable, digital X-rays offer immediate and in-depth views while exposing you to far less radiation than traditional photographic X-rays.
Hydro Abrasion
Hydro-abrasion is a way to prepare the tooth for fillings and other restorations without painful drilling. This tooth-conserving treatment uses pressurized water to remove small areas of decay and other tooth damage without heat, irritating vibration or disturbing noise. Hydro abrasion is relatively painless, reducing— or in some cases even removing— the need for anesthesia.
Intra-Oral Imaging
If that sounds like a mouthful, you might be pleased to know that intra-oral cameras gives you, as a patient, insight into what Dr Schwan is seeing when he looks inside your mouth! The tiny digital camera projects a magnified image of your tooth onto a monitor, giving you the opportunity to understand and discuss what's going on with your own oral health.
Nitrous Oxide Gas
Non-invasive and fast-acting, Nitrous gas relieves pain and anxiety to help you relax during your dental procedure..
Comfort Amenities for Stress-Free Dentist Visits
Because when it comes to having a pleasant experience at the dentist, the "little" things can make a big difference.
Music Streaming and Noise Canceling Headphones
We provide noise canceling headphones to block out distracting sounds. Select from our music streaming service, or bring your own listening device.
Black Sunglasses
Protect your eyes from the bright dental lights.
Lip Balm and Water
Sooth lips and dry throat during and after your dental procedure.
Ultra Comfortable Dental Chairs
Relax in our plush reclining chairs while we take care of your every need.
Friendly Conversation with Dr. Schwan and the Staff
We love getting to know our patients, and sometimes find that having a little chat can put a patient at ease. After all, nothing calms the nerves like a good story!
Superior Dental Technology and Patient Comfort in West Chester, PA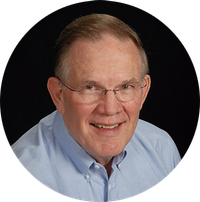 For quality dental health that combines modern technology with comfort-focused treatments, contact our office to schedule an appointment. Enjoy comfortable dental treatment with great results, by calling (610) 431-0700.
We are Located in West Chester Pennsylvania, across from Chester County Hospital. Dr. Schwan always welcomes patients from the greater Chester County area.