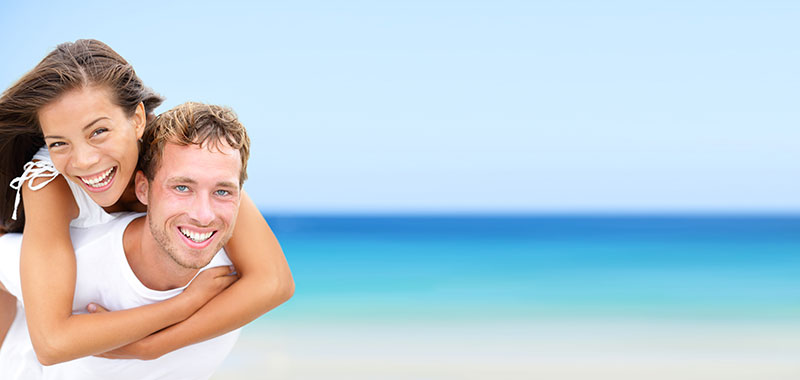 Oral cancer screening is a painless, fast, and non-invasive part of your comprehensive dental exam. When found in the beginning stages of development, early cancer treatment has an 80% to 90% success rate.
Symptoms of oral cancer often go unnoticed— but it doesn't have to be this way. Regular dental check ups by Dr. Schwan can provide early detection of symptoms attributed to oral cancer, offering the best defense for both your health and your peace of mind.
What to Expect during Your Oral Cancer Screening
The non-invasive examination takes less than 5 minutes, and is completely free of pain or discomfort. During your routine dental visit, Dr Schwan will look inside your mouth, checking for small sores or patches of discoloration. He will also check for any lumps by feeling inside and around your mouth, throat and neck.
VELscope Screen System for In-Depth Cancer Screening
The VELscope oral cancer screening system is a hand-held device that emits a safe, visible blue light into the mouth. This new technology helps to look for possible problems beneath the surface of soft tissue in the same way  X-rays check for hidden problems in teeth.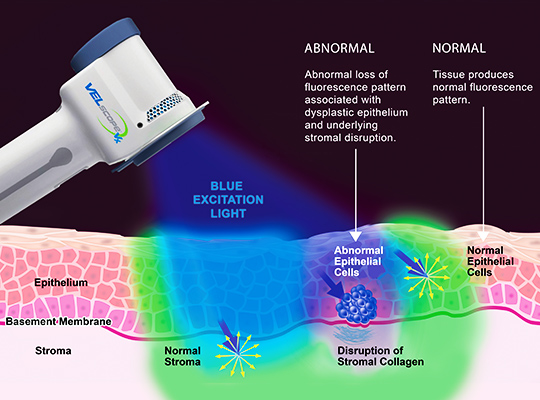 The VELscope enhanced oral exam only takes about 2 minutes, and can help detect many different kinds of oral lesions besides cancerous ones— including viral, fungal, and bacterial infections, or inflammation from a variety of causes.
If Symptoms are Detected:
Any suspect area is referred to an Oral Surgeon for biopsy and diagnosis. When caught early, it is easier to treat and remove the cancer with less chance of reconstruction or recurrence of the cancer. Most biopsies test negative for cancer, giving you peace of mind and confidence in your health.
Who is at Risk for Oral Cancer?
Certain lifestyle choices and habits can increase the risk of oral cancer. Smoking or using tobacco as well as excessive alcohol consumption should be avoided to maintain health of the mouth and overall physical well-being. Although men and people over the age of 45 are more frequently diagnosed with oral cancer, anyone can develop the disease. Regardless of age or gender, Dr Schwan recommends getting a VELscope assisted exam at least once a year.
Symptoms and Warning Signs of Oral Cancer
If you recognize any of these signs or symptoms, contact Dr Schwan or your health care provider immediately:
A sore that doesn't heal, increases in size, or bleeds
Persistent pain in your mouth
A lump or hard spot
White, red, or dark spots or patches in the mouth
Difficulty swallowing, or moving your tongue or jaw
Numbness, pain, or soreness
Changes in your voice, such as hoarseness
Changes in your teeth, or the way they close together
Oral Cancer Screening in West Chester, PA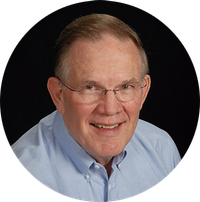 Getting checked for oral cancer is an important part of maintaining your overall health. Call us at (610) 431-0700 or Contact Us to schedule your next dental appointment with oral cancer screening. And request VELscope by name. It's a fast, easy and painless way to protect yourself now from potential health risks down the road.
Our office is conveniently located across from Chester County Hospital in downtown West Chester, PA. Dr. Schwan and his staff welcome patients from all over the Chester County region.