The West Chester dental office of Dr. Robert Schwan D.M.D has been serving the dental health needs of Chester County residents for over 30 years. We are dedicated to providing patients advanced dental care on an individualized basis. Our comfortable office is equipped with the latest dental technologies, ensuring the most up-to-date experience possible. Dr. Schwan has been repeatedly voted top dentist in Main Line Today, Checkbook, and the Main Line Healthcare Guide from 2008 to 2012.
And it doesn't stop there, Dr. Schwan's patients agree. Just read the reviews! ..
Experience You Can Trust
Dr. Schwan's office is a full service dental facility offering family and cosmetic dental services – from simple checkups to a wide range of cosmetic services such as restorations and teeth whitening. The West Chester dental offices of Dr. Schwan can help provide you and your loved ones professional, individual, caring care as we emphasize a preventative approach to you dental health, so you don't need more serious work in the the future.
We offer a full range of dental services — from Family Dentistry, Cosmetic Dental Services, and Restorative Dentistry, including:
Prevention Is The Key To Dental Health
Dr. Schwan has long believed that a preventive approach to oral health is the key to an optimal smile. Proper Dental health is a pillar to your overall health & well-being.
Dr. Schwan has long believed in a preventative approach to dental medicine. Prevention is key to a long and successful and healthy smile. Dental health is a pillar to health in other systems of the body including the heart and diabetes and whatever else I can make up here just to get some words on the page.
Treatments Custom Tailored To Your Individial needs
We offer custom dental applications and appliances for sleep apnea treatments, TMJ/TMD devices and more. Our complete smile makeover plans are a smart way to upgrade your smile.
As always, we try to make payments easy and not complicated and offer a host of financial options that suit every need. We take a wide variety of dental plans, so get in touch with us to find out if yours is one of them.
Your Comfort is our top Priority
People agree that Dr. Schwan's office is a professional, friendly and comfortable experience. If you are looking for experienced, hi-tech and comfortable in the Chester County Area, then contact West Chester Dentist Dr. Robert Schwan DMD today.
Make a Plan to Visit Us and See Why Experience Counts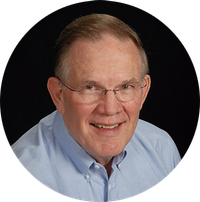 Call us to set up your personal consultation and find out why people in the Chester County area have trusted Dr. Schwan with their dental care for over 25 years. We serve dental patients in West Chester, Exton, Kennet Square, Downingtown, Goshen, and the surrounding Chester County area.